Courson Equipment Company stocks a multitude of Bomag, Hypac, Hyster, Wacker, and Multiquip parts, and we offer overnight service from all manufacturers we represent.

Our company has access to  a network of other manufacturers equipment parts. 

We have over 21 years of experience in our parts department and offer competitive pricing.

Please contact our

Parts Department Manager

Jeff Courson

at (775) 841-9300

or complete the following form and we will contact you promptly.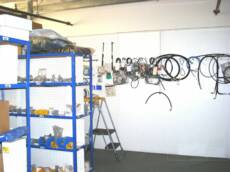 Coming Soon! Please call our office (775) 841-9300

This page was last updated: April 19, 2017
First Name:

Last Name:

Company Name:

Contact Phone:

E-Mail:

Manufacturer:  

Model:

Year:

Serial #:

How can we be of service? (include part numbers if applicable):


If ordering parts, please note this form is not a confirmation of your order.  Courson Equipment Company will contact you regarding your form submission with pricing and availability (prices subject to change).